PERSONAL TRAINING PROGRAMME TO CHANGE YOUR BODY SHAPE IN SIX WEEKS
Lose four inches off your waist in six weeks
Quick smart Catherine Fairweather tries out the brainy training programme that promises to change your body shape in six weeks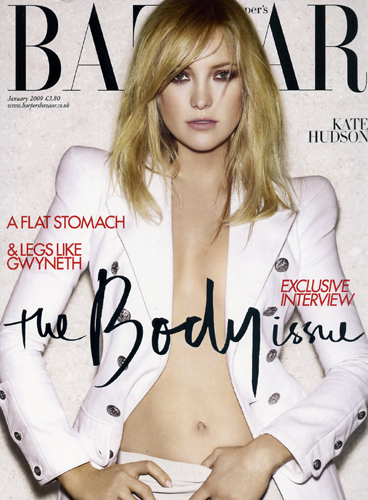 'Don't throw your head back – you're not in Gone with the Wind,' growls the burly man leaning over my shoulder. I am performing a shoulder lift with weights but, apparently, not getting it right. What's more, it seems that in all these years working out in the gym, I've been doing many other things wrong. Like my stomach crunches – I snatch at my ankles 'like a woodpecker', instead of taking it nice and slowly. I am not alone, according to David Marshall, aka the Bodydoctor; the average person wastes about 70 per cent of their time in the gym, doing exercises that tire them out but don't focus properly on core strength, flexibility and burning fat.
'It is not about working hard; it's about working clever,' he insists, and tells me to forget those old mantras, 'go for the burn' and 'no pain, no gain: The first time I encountered the Bodydoctor's fitness programme was, incongruously, before a literary prize-giving ceremony at Le Prince Maurice Hotel in Mauritius. On the bedside table, next to my stack of highbrow tome, was an invitation to try out a five-day Bodydoctor programme in the gym, and I found myself reading his manual, a hefty red book that had been left compliments of the house.
The case studies inspired me: Nancy Pagani had been unable to exercise since suffering three prolapsed discs, but lost four inches off her waist in just six weeks; Renata Drinkwater has diabetes, and the programme reduced both her blood glucose and her insulin intake. I read that David Marshall has trained countless celebrities, including Rio Ferdinand and Rachel Weisz, but somehow the reports from ordinary people convinced me more. I cancelled the BLT and rum punch I'd ordered on room service, and signed up for the course. After the first session, I could see how the course goes against conventional gym law. You come away flushed but not exhausted; stretched and energised in the same way you might be after a yoga class, but without any stiffness the next day. Indeed, Marshall has put a heavy dose of yoga into the programme. It is about working with your body, not pushing it to its limit.
As in yoga, you stretch the body as you go, using opposing muscle groups sequentially, and balancing one exercise with the next. The course is adaptable enough to be followed by the athlete, the post-natal mother and the arthritic businessman. Marshall has devised a nutritional plan to complement the exercises; at Le Prince Maurice, healthy dishes are signposted on the menu. I followed the exercises and the menu, between sips of chilled champagne, and came home fitter and leaner, with renewed good intentions.
Back in London, of course, exercise is just another ball in the great juggling act of our lives. But I made it for my assessment and first session at Bodydoctor HQ, a surprisingly modest gym in Primrose Hill. Here I met my trainers: Paul (a semi-professional footballer), Steve (rugby player) and David Marshall himself, whose knees were jiggling with excitement as he outlined his future projects. These include setting up a designated sports centre; running the course in schools; taking Bodydoctor to Hollywood and other resorts worldwide.
I am impressed, but have I lost the post-pregnancy beanbag stomach? Over the past two months I have become a master of avoidance and creative excuses. But today I signed up for a fourweek course; as David says, all I have to do is `get up and do it'.
A six-week course of 20 sessions costs £80 a session in London, or £60 a session in Bournemouth. To order 'Bodydoctor: in 6 Weeks, take 5 Inches off your Waist, Lose a Stone, Double your Fitness' (HarperCollins) at a special of £14, or the Bodydoctor Fitness Pangramme', which includes a work-out manual, video and audio CD -for £35 (usual price £60), visit www.bodydoctor.com or ring 020 7235 2211, stating that you are a Harpers & Queen reader. To book a Bodydoctor course in Bournemouth, ring 01202 318142.
Bodydoctor in the House
10 Steps to a leaner you
Work with a weight that causes muscular exhaustion, 20-25 repetitions.
Perform the exercises in the Bodydoctor's book in sequence – they balance each other out.
Keep your lower stomach contracted as you exercise.
Drink at least one and a half litres of water a day.
Exercise early in the day – it aids your metabolism.
Work within 70 to 80 per cent of your maximum heart rate. Any higher than this, a build-up of lactic acid will leave you very tired.
Do not diet, but don't mix protein and simple, starchy carbs in the same meal.
Cut out sugar.
Eat complex carbohydrates before exercising, and protein afterwards.
Forget the scales. Use a tape measure: they never lie.